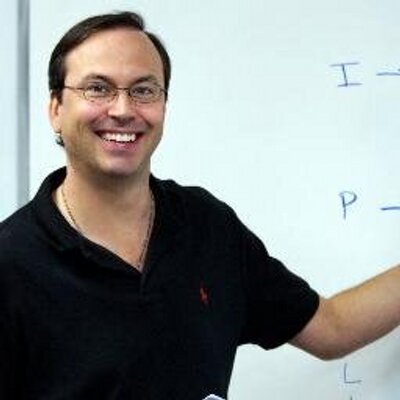 Dave Killoran

PowerScore Staff
Posts: 4252
Joined: Mar 25, 2011
- Sat Jan 21, 2012 12:00 am
#79616
Setup and Rule Diagram Explanation
This is a
Mapping—Supplied Diagram game.
The game scenario provides a diagram of the park benches that you should use for your main diagram.
The fourth rules states that no green bench stands next to a pink bench. Because there are only three bench colors—green, pink, and red—and the green and pink benches each form contiguous blocks that cannot be next to each other, the red benches must separate the two blocks. Further, because the green and pink bench blocks are both three blocks each, we can infer that the two red benches are exactly opposite of each other on the perimeter of the park. Thus, when the fifth rule establishes that T—a red bench—is on the southeast corner, we can infer that U is on the northwest corner:
This must be the case otherwise there would not be sufficient room for both of the blocks to conform to the rules.
The sixth rule, which establishes that J—a green bench—is the center bench on the north side, allows us to infer that green benches occupy the three northeast benches and that pink benches occupy the three southeast benches:
Of course, with J already placed, the remaining two green benches must rotate between K and L. The three pink benches are uncertain, although we know from the final rule that if X is the center south bench then L cannot be the center east bench, forcing K to be the center east bench and L to be the northeast corner bench. Note that the final rule is the only "active" rule in the game at this point, as all the other rules are accounted for and captured within the diagram.
These inferences combine to form the main diagram to the game: