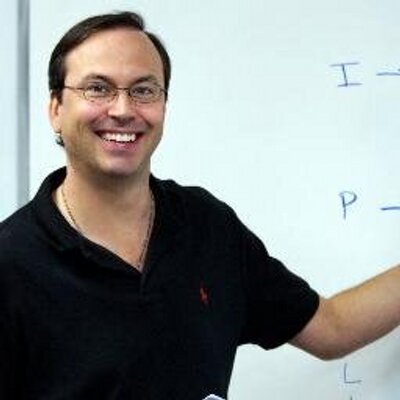 Dave Killoran

PowerScore Staff
Posts: 4617
Joined: Mar 25, 2011
- Fri Feb 02, 2018 5:23 pm
#43448
Setup and Rule Diagram Explanation
This is a
Defined-Fixed, Balanced Grouping game.
This is a very tricky game, and most students set the game up by focusing on the three cities. However, the last rule leads to the key inference of this game. Take a moment to re-examine that rule. Most students do not completely grasp the meaning behind this rule, but
any
rule that addresses the numbers in a game will be important and must be completely understood. If each student visits one of the cities with another student, then the minimum group size is two. With only five students, we can deduce that there are only two groups of students in this game: one group of two students, and another group of three students. These two groups control the game, and they also show that only two of the three of the cities can be visited.
With the two groups established, we can analyze the grouping rules in the game and make inferences.
Because S and P must visit different cities, they must be in different groups. Thus, although we do not know which group S or P is in, they occupy a space in each group. This fact affects the H and R block (who says the makers of the LSAT don't have a sense of humor?), because there is not enough room in the group of two for the HR block. Thus, H and R must be in the group of three, and L must be in the group of two:
Adding in a few of the other rules and showing the three cities leads to the final diagram: