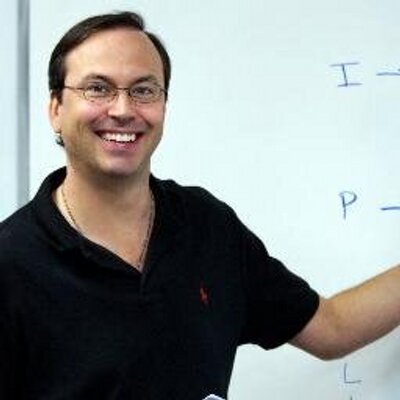 Dave Killoran

PowerScore Staff
Posts: 4707
Joined: Mar 25, 2011
- Tue Jan 15, 2013 11:11 am
#87962
Setup and Rule Diagram Explanation
This is a
Grouping: Defined-Fixed, Unbalanced: Underfunded, Numerical Distribution game
.
The game scenario presents a situation where four people move three pieces of furniture, two people per piece. As there are only four people, and six positions to fill, some of the people must move more than one piece of furniture. This creates two possible unfixed numerical distributions of furniture to people: 3-1-1-1 and 2-2-1-1. Thus, either one person moves all three pieces of furniture and the other three move exactly one piece each, or two people move two pieces each and the other two move one piece each.
Rule #1. This rule creates a conditional relationship featuring a double-arrow:
Rule #2. This rule creates a simple conditional relationship:
Rule #3. This rule creates a negative grouping relationship, best shown with a vertical block as this provides the best visual impact:
As there is no order to the people moving the furniture, it does not matter if G is on top of J in this block, or if J is on top.
One of the effects of this rule is to impact the numerical distributions. In the 3-1-1-1 distribution, because G and J cannot move the same piece of furniture, neither G nor J can be the person that moves all three pieces. Thus, in this distribution, G and J must move one piece of furniture, and H or M must move three pieces of furniture:
In the 2-2-1-1 distribution, G and J cannot both move two pieces of furniture, otherwise there would be overlap and they would both have to move the same piece of furniture (this deduction is made via the Overlap Principle). Thus, at least one of G or J must move a single piece of furniture:
This information leads to the final setup for the game: